These photos were taken during several recent Springville Pageant of Bands. The Pageant is a joint effort between the Springville Griffith Institute and the Kiwanis Club of Springville.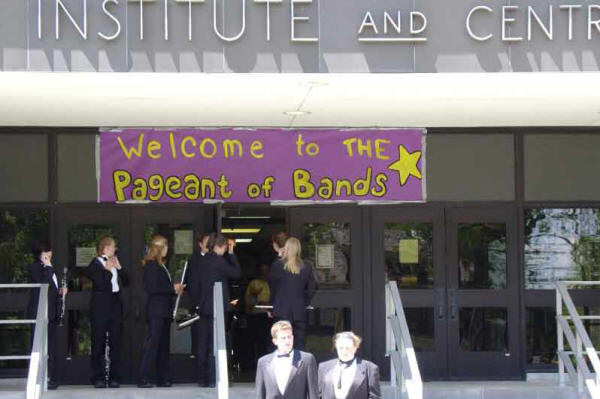 Students are getting ready for the parade in front of Springville Griffith Institute.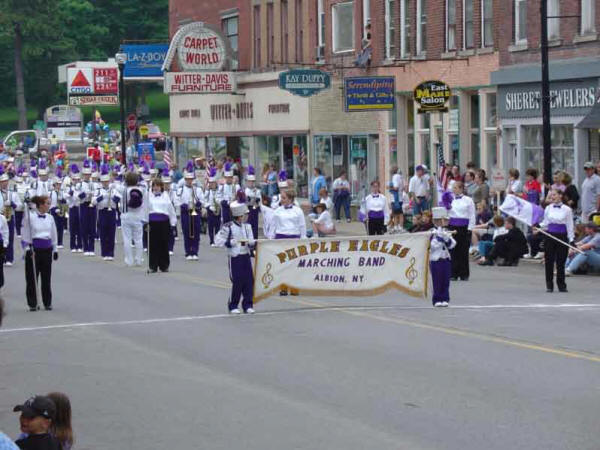 These pictures represent some of the bands that marched down Main Street in Springville, NY. The white line in the picture on the left represent the beginning of the judging area of the parade.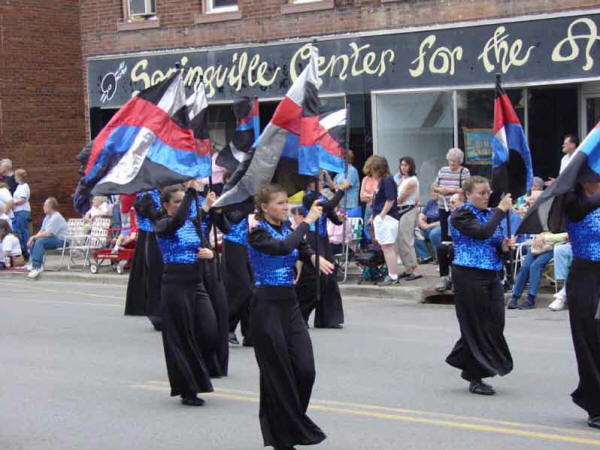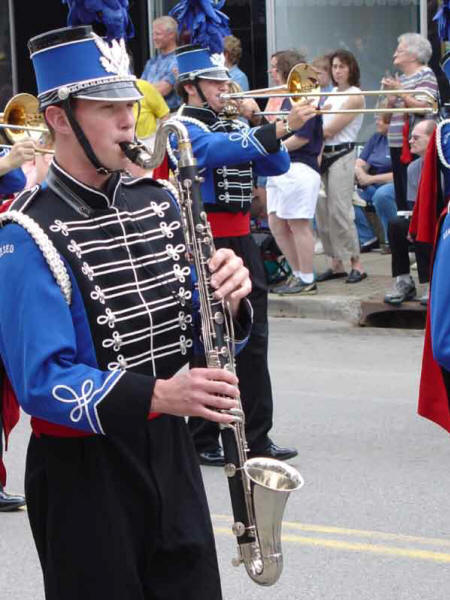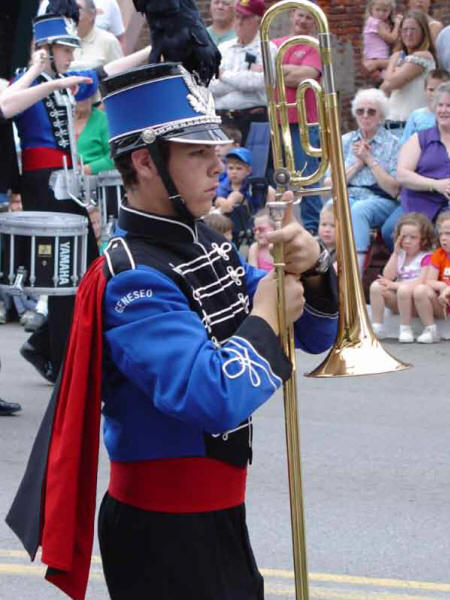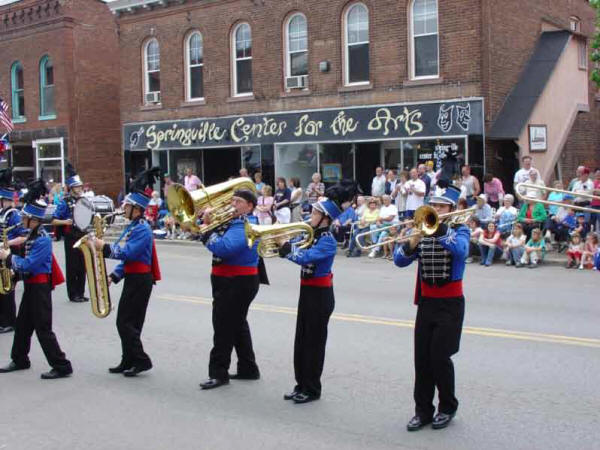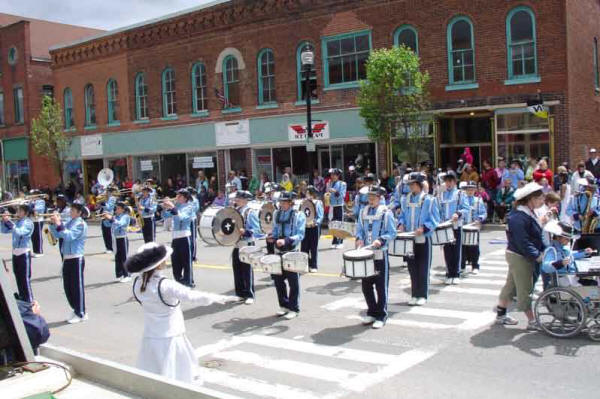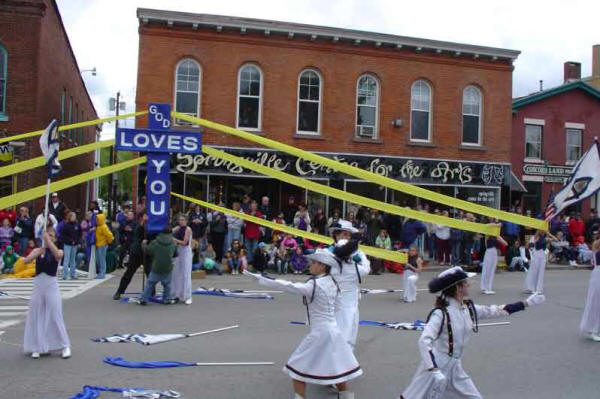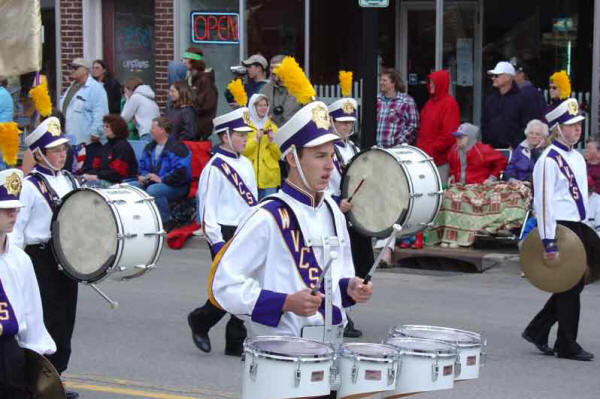 As the parade marches by, a member of the Kiwanis Club announces the band and several interesting facts about its history or school.
A member of the Kiwanis Club also announces the awards after the scoring is completed by the High School Music Department. The next several photos show some of the trophies awarded to the various winning bands.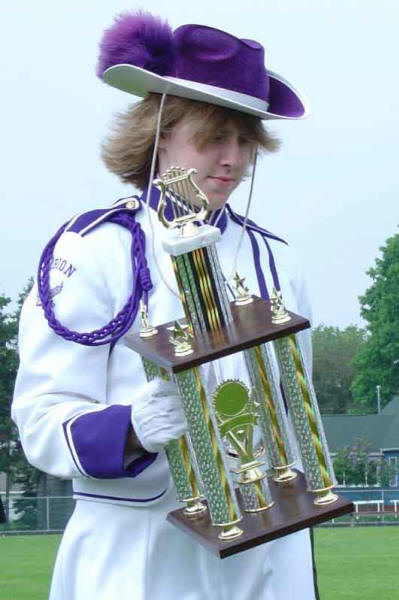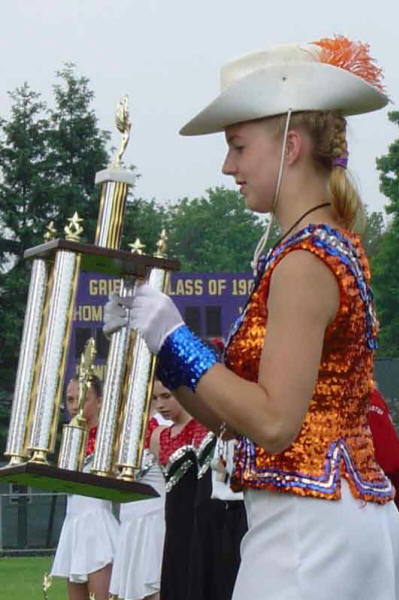 Thanks for visiting our Pageant Photo album. Return to Home.