Kiwanis Annual Fruit Sale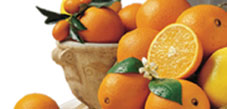 The Kiwanis Annual Fruit Sale is quickly approaching. Fruit can be ordered from any Kiwanis member and is typically delivered at Thanksgiving time. The fruit comes from Harvey's Grove in Florida. You can learn more about Harvey's Grove Indian River Fruit at the following link:
The Kiwanis Club of Springville thanks you for your continued support.